Description
Sleek, pocketable design
Transcend's M.2 SSD enclosure features a lightweight aluminum construction, making it both portable and durable while you are on the move. A LED indicator lets you know when the drive is in use.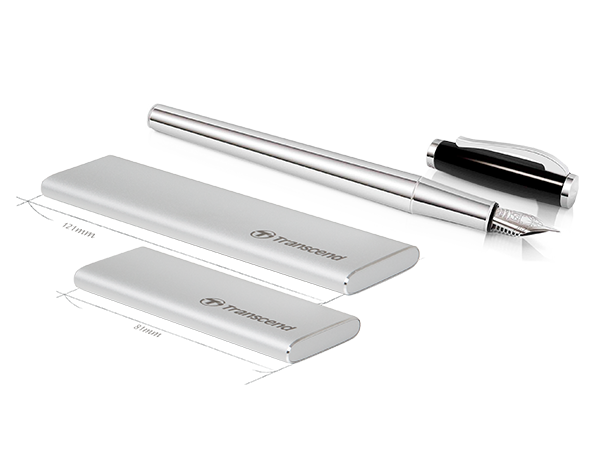 USB Type-A and Type-C supported
To accommodate devices with different USB ports, the M.2 SSD enclosure is engineered to convert to a USB Type-C port, offering flexibility of being used on different platforms with either USB Type-A or Type-C port.
*Note: A USB Type-C to Type-A cable is included. Users will need to provide their own adapter or compatible cable to attach the M.2 SSD enclosure to USB Type-C devices.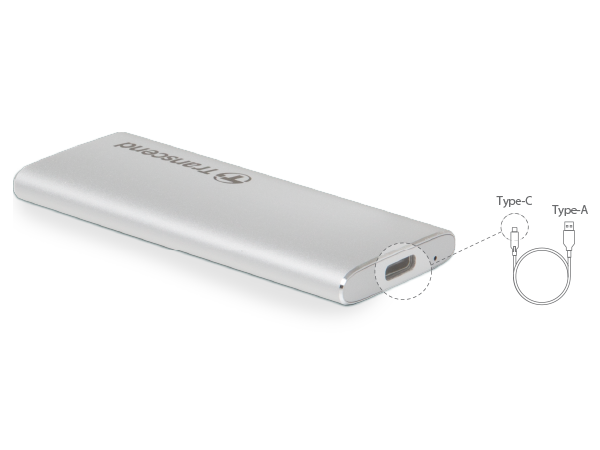 Enhanced performance with UASP
The M.2 SSD enclosure uses the USB 3.1 Gen 1 interface incorporated with UASP (USB Attached SCSI Protocol) that makes transfer speeds faster than with a sole USB 3.0 interface when used with a UASP-enabled host computer.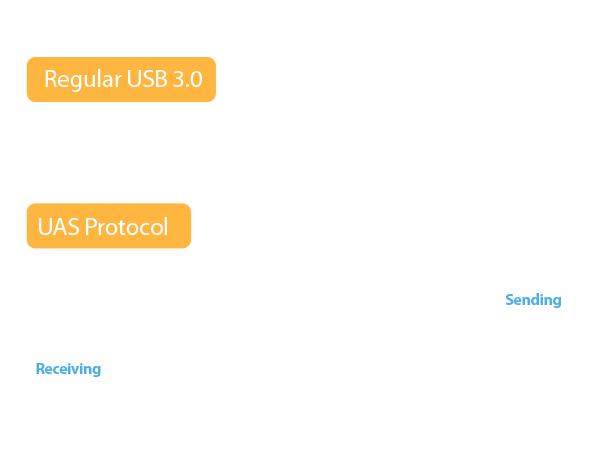 Quick and easy installation
Insert an M.2 SSD into the connector on the adapter.
Screw the M.2 SSD onto the adapter.
Place the M.2 SSD assembly into the enclosure with the USB Type-C connector facing outward.
Screw the metal plate to the front of the enclosure.
Attach the aluminum sticker to the front panel. Do not obstruct the LED hole.
Connect the M.2 SSD enclosure to your computer.
Note: M.2 SSD sold separately. Learn more.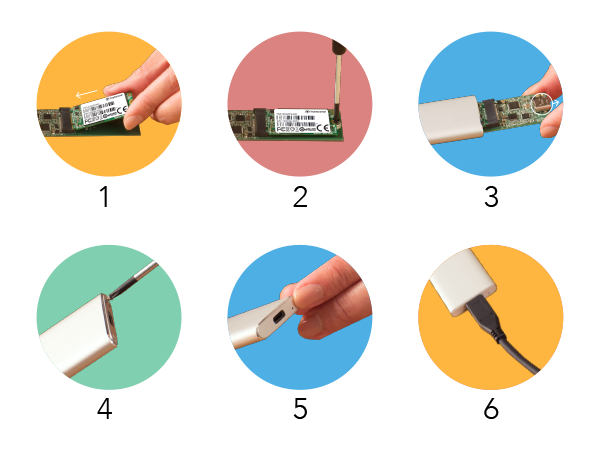 Two form factors
To be compatible with the most common M.2 SATA solid state drives, Transcend offers two enclosures in different form factors for multiple drive heights. The CM42 enclosure is for type 2242 only, whereas the CM80 can mount type 2242, 2260, and 2280.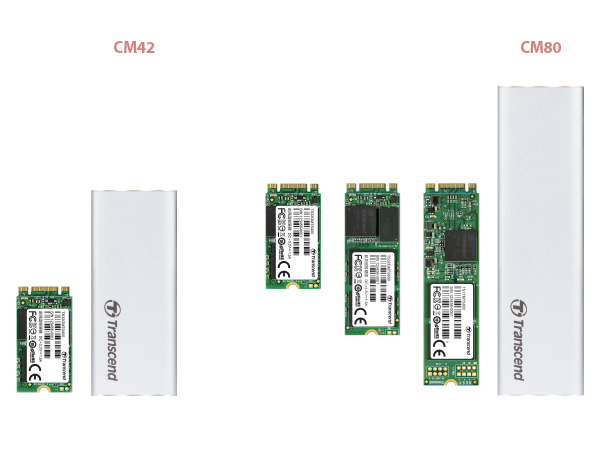 All-inclusive package
Inside you'll find:
1 M.2 SSD enclosure (CM42 or CM80)
1 M.2 adapter
1 Type-C to Type-A USB cable (45cm)
1 metal plate
1 aluminum sticker
1 screwdriver
3 mounting screws
1 copper nut (CM80 only)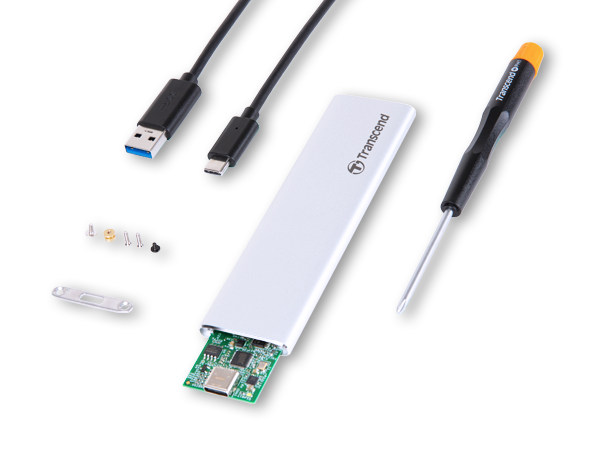 Specifications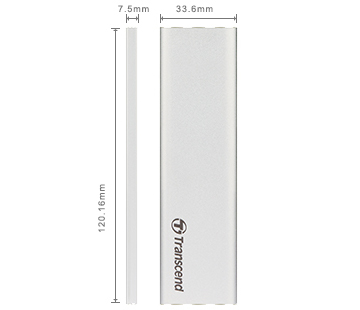 Appearance

Dimensions (Max.)
CM42: 81.41 mm x 33.6 mm x 7.5 mm (3.21″ x 1.32″ x 0.30″)
CM80: 120.16 mm x 33.6 mm x 7.5 mm (4.73″ x 1.32″ x 0.30″)
Weight (Max.)
CM42: 29 g (1.02 oz)
CM80: 41 g (1.45 oz)

Interface

Connection Interface

Bus Interface

Operating Environment

Operating Temperature
0°C (32°F) ~ 70°C (158°F)
Storage Temperature
-40°C (-40°F) ~ 85°C (185°F)
Operating Voltage

Note

The M.2 SSD Enclosure Kit is not compatible with PCI-Express M.2 SSDs.

Warranty

Certificate

Warranty

Two-year Limited Warranty

Warranty Policy

Please click here for more information about the Transcend Warranty Policy.

Package

Package Contents

Enclosure

/

M.2 adapter

/

Type-C to Type-A USB cable (45cm)

/

Metal plate

/

Aluminum sticker

/

Screwdriver

/

Mounting screws

/

Copper nut (CM80 only)
---