Description
Reversible USB Type-C connector
Transcend's RDC2 smart reader comes with a reversible USB Type-C connector for greater ease of use. In addition to Android smartphones and tablets with a USB Type-C port, Transcend's RDC2 smart reader can also be used on new laptops with a Type-C port, such as Apple's 12-inch MacBook and Google's Chromebook Pixel 2.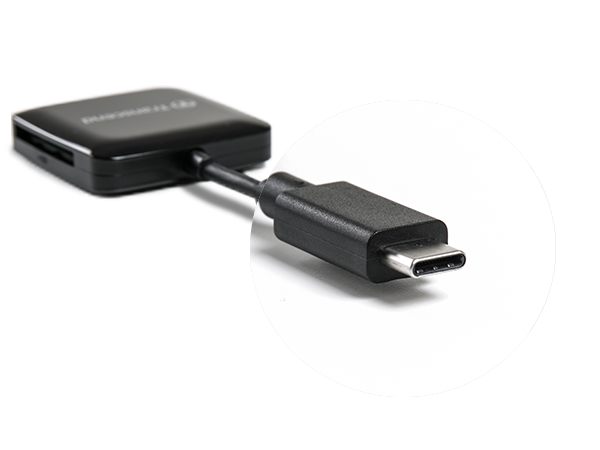 Dual card slots for easy expansion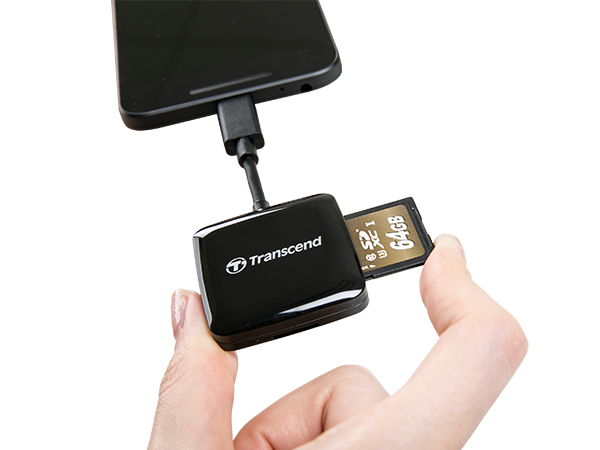 Transcend's RDC2 smart reader is equipped with both an SD card slot and a microSD card slot. The SD card slot supports UHS-I SDXC and SDHC memory cards, while the microSD card slot offers your Android device an alternative way to expand its storage capacity.
*Note: The reader does not support simultaneous insertion of two cards.
An accessory to connect your life
Equipped with a USB Type-A port, Transcend's RDC2 smart reader allows for simultaneous connection to a USB flash drive or PCs when an Android smartphone or tablet is connected with the Type-C cable. You can also plug in a mouse or keyboard to control your Android device.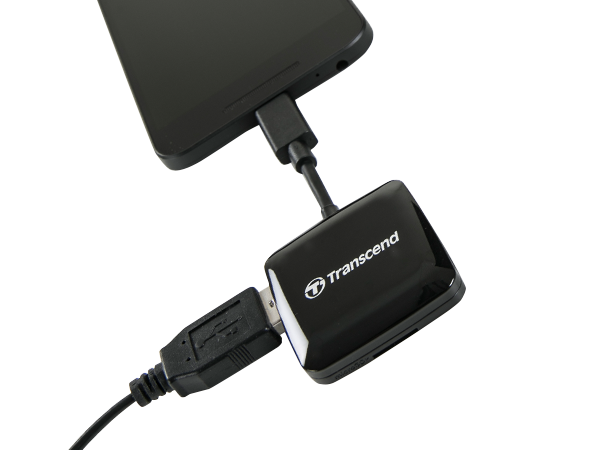 Exclusive Transcend Elite App
Featuring File Management, File Encryption, and One-touch Backup functions, the Transcend Elite App allows you to easily explore files on the inserted memory card or USB flash drive. Transfer files with 256-bit AES Encryption, share to a variety of cloud storage services, and quickly back up photos, videos, documents, and other important content stored on your Android devices.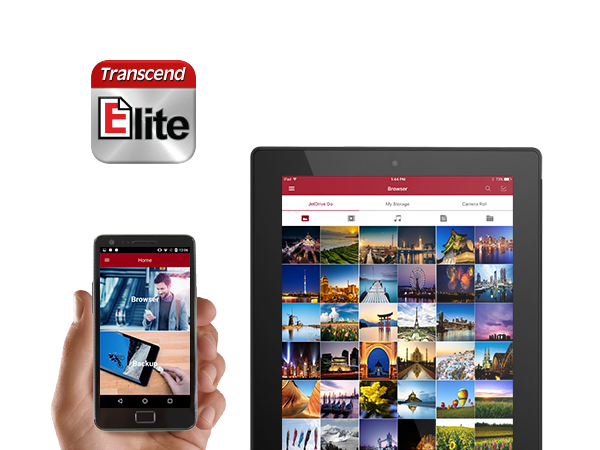 Fits in Your Pocket
Transcend's RDC2 smart reader is incredibly compact and fits perfectly in your pocket, making it a great travel companion, whether for business or fun.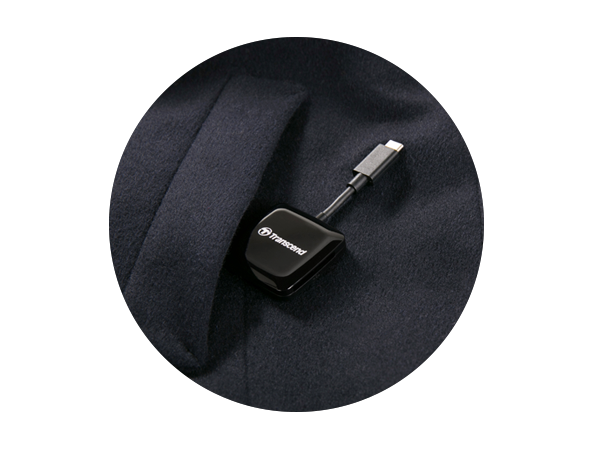 Specifications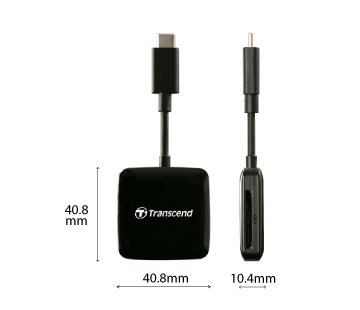 Appearance

Dimensions (Max.)
40.8 mm x 40.8 mm x 10.4 mm (1.61″ x 1.61″ x 0.41″)
Weight (Max.)
17 g (0.60 oz)

Color

Interface

USB Type

Connection Interface

Hardware

Card Reader Slot(s)

Operating Environment

Operating Temperature
0°C (32°F) ~ 70°C (158°F)

Note

Please make sure that your device supports USB OTG function before purchasing.
Simultaneous insertion of two cards not supported.

Warranty

Certificate

Warranty

Two-year Limited Warranty

Warranty Policy

Please click here for more information about the Transcend Warranty Policy.

Compatibility

Memory Card Supported

SDHC (UHS-I)

/

SDXC (UHS-I)

/

microSDHC (UHS-I)

/

microSDXC (UHS-I)